By Emma
Eat, Pray, Love by Elizabeth Gilbert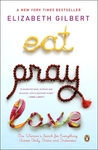 My rating: 1/5
Editor's Blurb: In her early thirties, Elizabeth Gilbert had everything a modern American woman was supposed to want–husband, country home, successful career–but instead of feeling happy and fulfilled, she felt consumed by panic and confusion. This wise and rapturous book is the story of how she left behind all these outward marks of success, and of what she found in their place. Following a divorce and a crushing depression, Gilbert set out to examine three different aspects of her nature, set against the backdrop of three different cultures: pleasure in Italy, devotion in India, and on the Indonesian island of Bali, a balance between worldly enjoyment and divine transcendence.
***********
Family Matters by Rohinton Mistry
My rating: 1/5
Editor's Blurb: Rohinton Mistry's enthralling novel is at once a domestic drama and an intently observed portrait of present-day Bombay in all its vitality and corruption. At the age of seventy-nine, Nariman Vakeel, already suffering from Parkinson's disease, breaks an ankle and finds himself wholly dependent on his family. His step-children, Coomy and Jal, have a spacious apartment (in the inaptly named Chateau Felicity), but are too squeamish and resentful to tend to his physical needs.
Nariman must now turn to his younger daughter, Roxana, her husband, Yezad, and their two sons, who share a small, crowded home. Their decision will test not only their material resources but, in surprising ways, all their tolerance, compassion, integrity, and faith. Sweeping and intimate, tragic and mirthful, Family Matters is a work of enormous emotional power.
***********
Chasing the King of Hearts by Hanna Krall
My rating: 3/5
Editor's Blurb: An extraordinary love story, spanning 60 years, from 1939 to 2000, from the Warsaw Ghetto to Israel.
'This is the last leg of my journey. It would be silly to lose my mind now. 'After the deportation of her husband to Auschwitz, Izolda Regenberg, alias Maria Pawlicka, has only one aim: to free her husband. Her race to beat fate might appear absurd to others, but not to her. In times of war and destruction she learns to trust herself.
Why Peirene chose to publish this book:
'This is a beautiful love story. A story which makes one weep for mankind. While Hanna Krall's terse prose is designed to convey the utter desperation of war, her deft touch evokes hope and a sense of homecoming.' Meike Ziervogel
***********
Bring Up The Bodies by Hilary Mantel
 My rating: 3/5
Editor's Blurb: Though he battled for seven years to marry her, Henry is disenchanted with Anne Boleyn. She has failed to give him a son and her sharp intelligence and audacious will alienate his old friends and the noble families of England. When the discarded Katherine dies in exile from the court, Anne stands starkly exposed, the focus of gossip and malice.
At a word from Henry, Thomas Cromwell is ready to bring her down. Over three terrifying weeks, Anne is ensnared in a web of conspiracy, while the demure Jane Seymour stands waiting her turn for the poisoned wedding ring. But Anne and her powerful family will not yield without a ferocious struggle. Hilary Mantel's "Bring Up the Bodies" follows the dramatic trial of the queen and her suitors for adultery and treason. To defeat the Boleyns, Cromwell must ally with his natural enemies, the papist aristocracy. What price will he pay for Anne's head?
***********
The Miniaturist by Jessie Burton
My rating: 4/5
Editor's Blurb: On a brisk autumn day in 1686, eighteen-year-old Nella Oortman arrives in Amsterdam to begin a new life as the wife of illustrious merchant trader Johannes Brandt. But her new home, while splendorous, is not welcoming. Johannes is kind yet distant, always locked in his study or at his warehouse office-leaving Nella alone with his sister, the sharp-tongued and forbidding Marin.
But Nella's world changes when Johannes presents her with an extraordinary wedding gift: a cabinet-sized replica of their home. To furnish her gift, Nella engages the services of a miniaturist-an elusive and enigmatic artist whose tiny creations mirror their real-life counterparts in eerie and unexpected ways . . .
Johannes' gift helps Nella to pierce the closed world of the Brandt household. But as she uncovers its unusual secrets, she begins to understand-and fear-the escalating dangers that await them all. In this repressively pious society where gold is worshipped second only to God, to be different is a threat to the moral fabric of society, and not even a man as rich as Johannes is safe. Only one person seems to see the fate that awaits them. Is the miniaturist the key to their salvation . . . or the architect of their destruction?
Enchanting, beautiful, and exquisitely suspenseful, The Miniaturist is a magnificent story of love and obsession, betrayal and retribution, appearance and truth.